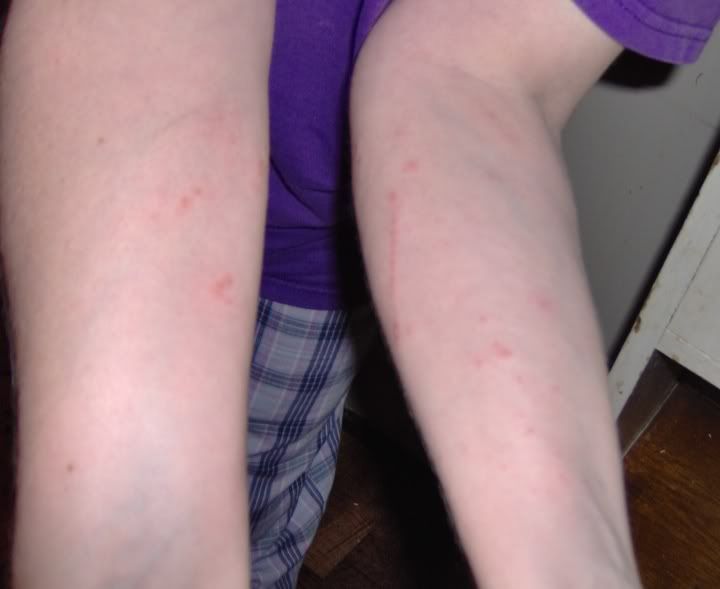 It's a crappy picture - It seems I'm so white I reflect. The actual POISON IVY rash is much worse, but not in the category of NEEDS MEDICAL ATTENTION. It does, however, hurt like hell.
I forsee a couple of weeks of indoor activities for me. Like:
(
pajama shorts!
Collapse
)
You know those little rhymes and sayings your parents told you when you were small? The ones you've perhaps told your own children - the important, helpful ones like "righty-tighty, lefty-loosey" to remember how to take out a screw? This week I have been reminded (by my own grown son, no less) of the one that goes, "Leaves of three, let it be".
The washer is just over two years old - which means it's just out of warranty. Luckily, I'm a subscriber to the theory that, 'Well, if it's already broke, how much damage can I do by trying to fix it myself?' Also luckily, front loaders (at least this model) seem to be pretty easy to figure out.
The result? The washer works perfectly now, but my kids (who are responsible for their own laundry) need to remember to clean out their pockets: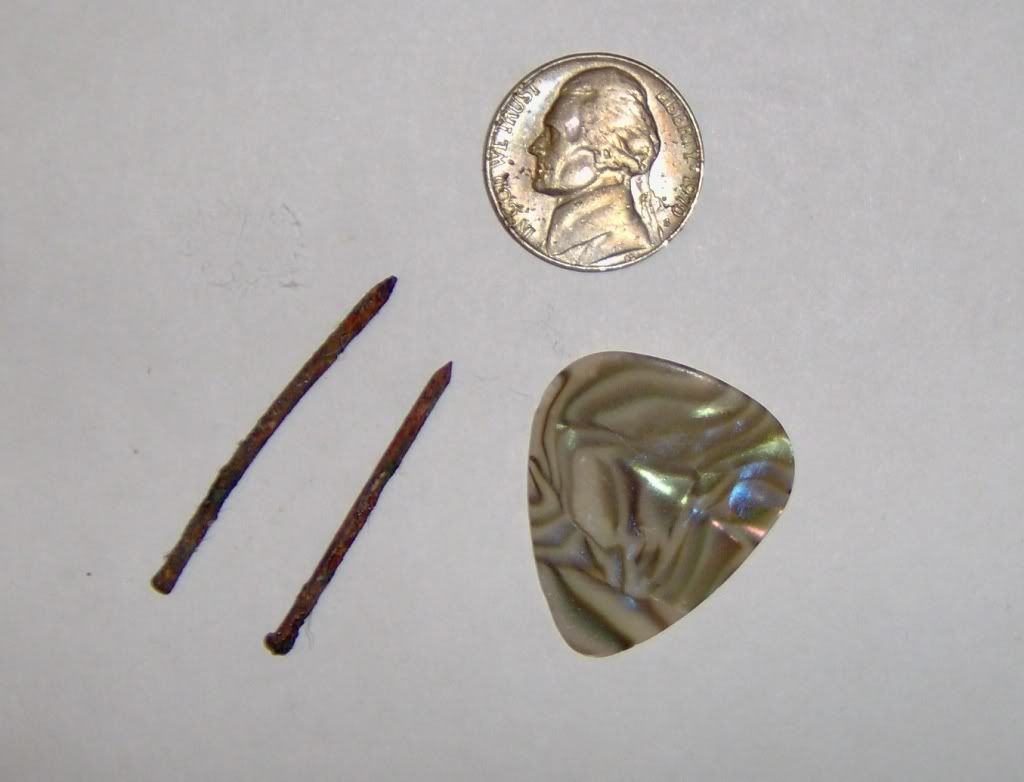 Two finish nails, one nickle and a guitar pick wedged in the pump.
I fixed a lawn mower last week and now it starts from cold with one pull. Damn, I'm on a roll!
With my brother and his family making a surprise stop-over on their way back to Ft. Campbell, the last thing I needed was for the washing machine to crap out. Well, Murphy's Law and all ...
Last December Grandpa fell ill. After 2 weeks at the local hospital and 2 more weeks in the Omaha hospital, he was discharged. Mom and I switched off staying with him for a week at a time as he wanted to be in his own home. Two months later, he was ready to be on his own - within reason. (No driving, etc.) Which brings us to where we are now; keeping up on things he can't do and taking him out to shop and what-not.
Honestly, it's been good for all of us in a way, but again it's wearing. Luckily the weather has been f-i-n-e the past couple of weekends and we've really been able to enjoy ourselves.
Last weekend we were back at the cemeteries to retrieve the grave decorations from Memorial Day. One of the places where we have kin interred is Riverton, IA. It's a very old,
economically depressed
poor, farming community and there are loads of old things to photograph. On this trip, we happened by the lot where the old schoolhouse stood; the school is gone now, but the playground is still there. The grass is neatly mowed, and the equipment, although OMG dangerous by today's standards, appears to be sturdy and still enjoyed by the local children. It caught my attention because this is the kind of thing I played on in elementary school - and, as they say, they don't make 'em like this anymore: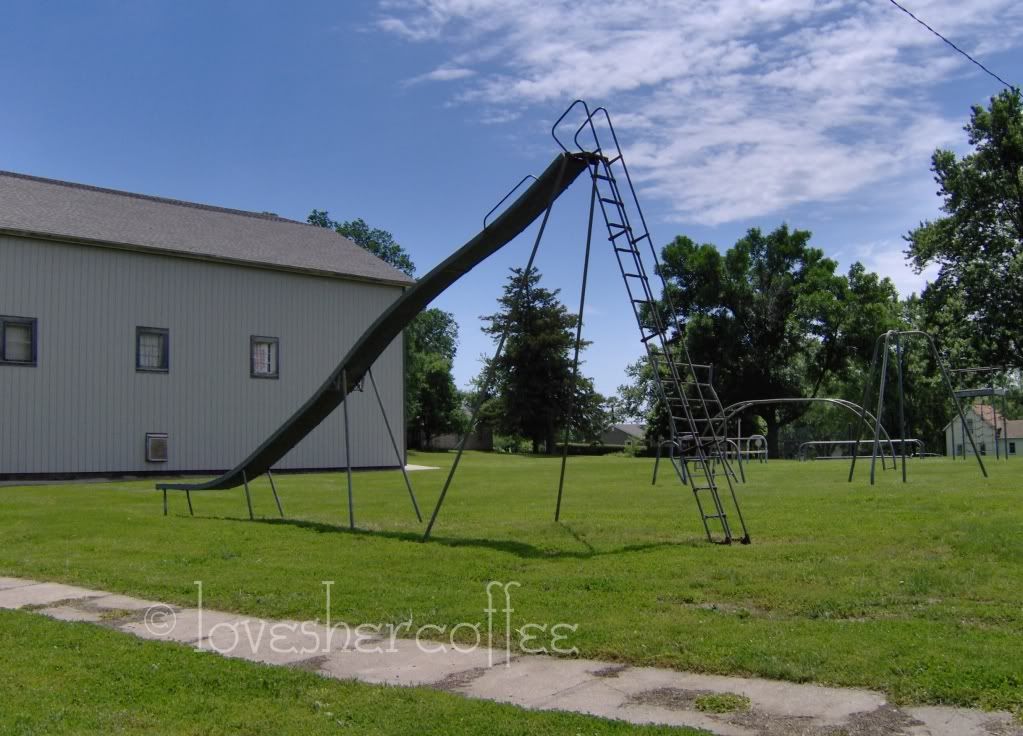 (
and more fun this way...
Collapse
)
For those who don't know, I spend my weekends (along with my mom) with my 89-year old grandfather. He lives about 3 hours away from us, so the travel alone is a bit wearing. Grandpa has been on his own since his second wife died 10 years ago; he cooked for himself, kept up his home, drove anywhere he wanted to go, even hitching up his 22' camper trailer to his van and taking short 3 or 4 day excursions within reasonable distance.
I took photographs for my personal genealogical research, but I also snapped a few of some random and beautiful or interesting stones in the area.
The Mount Hope Cemetery near Nyman, Page County, Iowa was one of the cemeteries we visited. Burials began here in the 1870's. Not all of these photos were taken at this particular cemetery, but all are in the Southwestern part of Iowa (Page, Fremont and Mills counties).
Iowa, this area in particular, was settled heavily by Swedish immigrants - including some of my great-great grandparents.
(
and more under here
Collapse
)
Mom and I took grandpa (89 years young!) to the several cemeteries in Southwest Iowa where much of our kin is buried.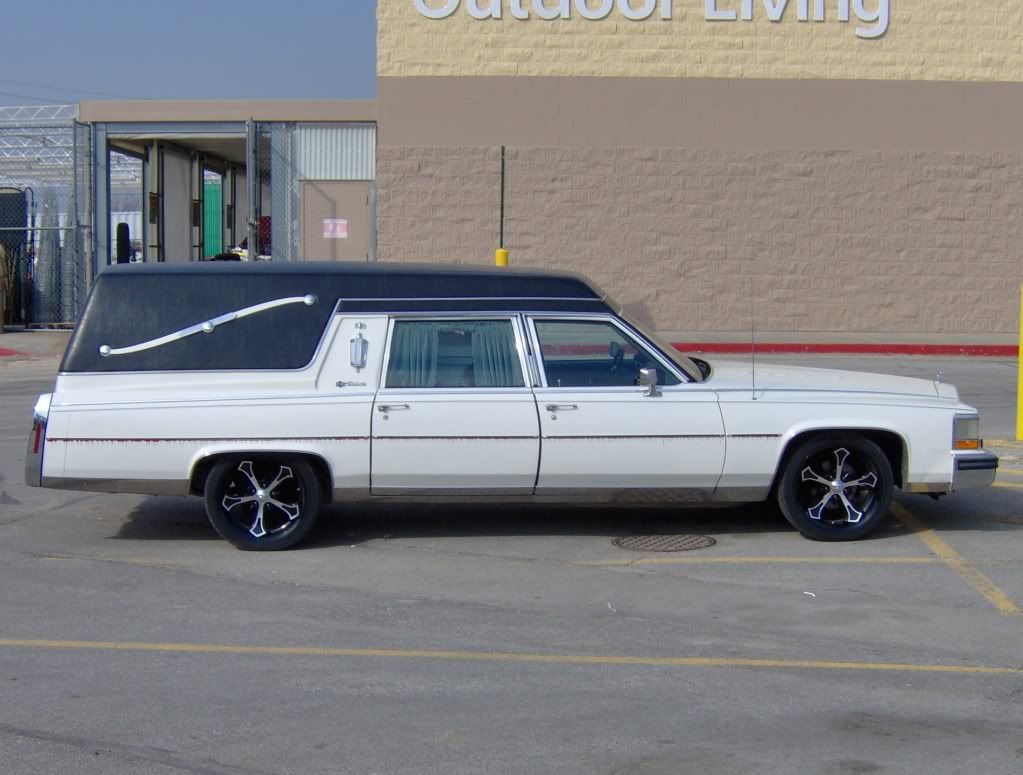 I barely got the van parked before I was reaching for my camera and hightailing it over to take pictures, with Mom right behind me. By the time I got the first 5 or 6 shots snapped off, there was a crowd starting to gather. That's saying something because Shenandoah only has a population of 6,000 or so! I don't know if it was the novelty of the thing itself that attracted them or the fact that there were a couple of crazy broads with cameras in the parking lot ....
(
More pics
Collapse
)
Mom and I went to Wal-Mart on Sunday in Shenandoah to pick up grandpa's medications before going home to Des Moines. We got a bit side-tracked when we saw this in the parking:
Current Mood:

chipper


So, it's one in the morning and I've fully restored the thing back to the original factory settings. Now I'm waiting for FIVE YEARS worth of HP and Windows updates.

It's going to be a long night.
My desktop computer decided that now would be a good time to crash. Hard. Only a week after I bought and installed the wireless card. Granted, it is five years old and I do have my laptop ... but it's still a good computer, dammit.
It actually works out nicely as I'm sure my other flist could care less about the fantastic mulberry pie I made from scratch using our very own mulberries. Messy little bastards. Delicious, but messy.
(
This way to the dessert
Collapse
)
Or, they're rather on the brink of doing so. The best thing to do, I think is to keep this journal and my fandom life separate from each other.
Current Location:

home sweet home

Current Mood:

satisfied

Current Music:

Ode to Billy Joe - Bobbie Gentry